Carissa Carroll
Founder and Executive Director
Carissa, M.Ed., is an alumna of Bethel University and the University of Minnesota. She taught at elementary and collegiate levels before a sweet baby boy named Jack changed her heart and passion. After an abrupt and assumptive diagnosis experience, Carissa felt led to start Jack's Basket. She wanted to make a change for future parents, ensuring that they felt their child was a reason to celebrate and have opportunities to connect within the community. Carissa presents to medical professionals about how to deliver the diagnosis without bias, works with the Jack's Basket board to further the mission, and connects with volunteers who deliver baskets. When not pursuing her passion, Carissa can be found enjoying an early morning long run, quality time with her husband, and soaking up the days with her two sons and daughter.
Lisa Nevin
Director of Programs and Development
Lisa was first introduced to Jack's Basket in 2019 when her daughter Grace was born with Down syndrome; soon thereafter she became a parent volunteer. Lisa joins us from Levi Strauss & Company. Since 2010 she has held various  positions at Levi within HR as Strategic Business Partner, Chief of Staff and most recently overseeing the Recognition, Engagement and Talent  Management programs. Lisa has also served as the Co-Chair of the Employee Resource Group (ERG) Abilities Beyond Limits & Expectations, which built a community for employees who had relatives with disabilities. Leading and launching the ERG in 2019 was inspired by Lisa's daughter, Grace. 
Lisa holds a Bachelor of Arts degree from Villanova  University. She and her husband Joey live in Novato, CA with their three children Maeve (5 1/2), Grace (3 1/2) and Declan (1 1/2).
Melody Schwartzbauer
Director of Operations
Melody graduated from Biola University with a degree in Psychology. Since then she has worked in non-profits and small businesses in the Twin Cities area in various capacities- always with the goal of leaving the world, and her community, a little bit better than she found it. Melody is excited to bring her experience to Jack's Basket. In her free time, Melody can be found planning her next trip, enjoying the outdoors, listening to live music, or spending time with her six nieces!
Kali Cox
Administrative Assistant
Kali graduated from Bethel University in Minnesota with the hope and goal to work within the nonprofit world. She has done just that since 2016, supporting families and advocating for communities around the Twin Cities through her work at various nonprofit organizations. She loves serving moms, families, and babies and that is what motivates her work here at Jacks Basket. When Kali is not in the office, you can find her enjoying quality time with friends and family, trying out a new recipe or playing in the backyard with her two sons, Judah and Ford.
Mairin McCuistion
Marketing & Communications Manager
Mairin discovered her passion for advocacy-focused storytelling as a student at Biola University, where she graduated with a degree in Public Relations. She cares deeply about the celebration of life, empathy, and the impact of relationship-based support networks. Mairin has spent the last several years serving in various communication, event production, and development capacities across the nonprofit and higher education sectors. In her free time, Mairin enjoys hosting friends and family, traveling, and DIY-ing with her husband.
Angie Kulenkamp
Financial Accountant
Angie has worked as an independent financial accountant for the last 14 years. She is an alumna of the College of Saint Benedict, where she holds a degree in Business Management. After graduating, Angie worked in the corporate sector for eight years before deciding to make a change and pursue working independently. Angie loves to support her two kids in their many athletic pursuits —  from hockey, to cross country, track, and LaCrosse. When she's not working or serving in her kids' booster clubs, Angie and her husband love hosting and gathering of all friends and family. 
Sarah Darr
Executive Team
Secretary
Sarah is Head of Financial Planning and Senior Vice President for U.S. Bank Wealth Management. In that role, Sarah oversees the strategy and delivery of how clients navigate financial decisions with innovative experiences, meaningful insights and progress toward goals. She is a Certified Financial PlannerTM and received her bachelor's degree in business management from Bethel University. Sarah and her husband live in Shoreview, MN with their three children. After being positively impacted by people in her life with Down syndrome, Sarah was inspired to get involved with Jack's Basket to celebrate and raise awareness for Down syndrome.
Sam Lacy
Executive Team
Board Member
Sam is a litigator at Jones Day where he represents clients in complex commercial matters in federal and state courts. Through his pro bono practice, Sam also represents immigrants in offensive and defensive asylum proceedings, and volunteers with the Children's Law Center advocating for minors in welfare and safety actions. He is also a PhD candidate at the University of Pennsylvania writing a dissertation that analyzes how biblical and legal interpretation worked symbiotically to justify lynching in the Jim Crow South. When not working, Sam runs, gives sermons, spends time with his wife and four children.
James Larson
Executive Team
Chairperson
James is currently President of Cass Precision Machining located in Brooklyn Center, MN. James has a bachelor's degree in Industrial Engineering and has more than 30 years of experience that spans manufacturing, supply chain, product launches, and sales in a variety of global and domestic businesses. James is known for seeing the big picture and being the go-to person to put strategy into action. James's professional passion is building teams and creating sustainable growth enabled by a high-trust and winning culture. When not at work, James and his wife Kerry enjoy spending time outdoors with their children, Jakob and Aiden, and their two dogs Daisy and Birdie. The mission of Jack's Basket is special to James and Kerry because of their own experiences when Aiden was born and a desire to help others.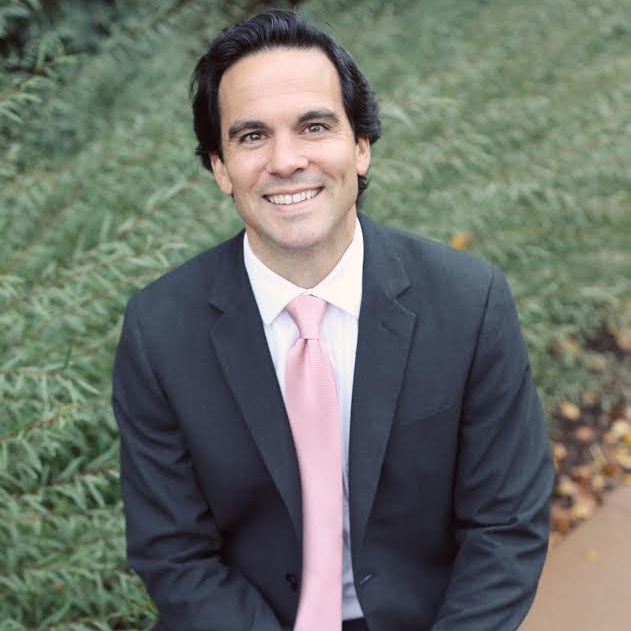 Greg Stalsberg
Executive Team
Board Member
Greg Stalsberg received his B.A. in Finance from the University of St. Thomas, graduating Magna Cum Laude. He is currently a Chartered Financial Analyst (CFA) and a Chartered Alternative Investment Analyst (CAIA) charterholder. Outside of the investment industry, Greg is a longstanding volunteer with Young Life, a non-profit youth ministry organization. He currently serves as Committee Chair for Young Life's Northern Twin Cities division. Greg resides in North Oaks, MN with his wife, Erin, and three children, McKenna, Brynn, and Callan.
Dre Barthel
Development Team
Board Member
Dre is a graduate of Bethel University with a degree in Social Work. After years of social services and transitioning into the world of sales and entrepreneurship, is now the owner and creative director of Covey. Dre is also an event producer and has launched a successful women's event series the Momboss 5k. She serves as a business mentor, is on the event committee board for Bethel Biz, and leads worship at Church of the Open Door. Dre is married to her college sweetheart and a mother to two boys.
Dr. Niyati Patel
Medical Team
Pediatric Intensive Care Physician
Dr. Niyati Patel graduated from Massachusetts Institute of Technology with a degree in Mechanical Engineering and attended medical school at Ross University Medical School. She completed her pediatric residency at Winthrop University Hospital in Mineola, NY and followed that with a fellowship in pediatric critical care medicine with a strong emphasis in cardiovascular intensive care at Duke University Hospital in Durham, NC. Her special medical interests include enhancing patient care by focusing on patient safety, quality assurance, and improving efficiency with the use of medical informatics. She is board certified in both pediatrics and pediatric critical care medicine. Dr. Patel lives near the Twin Cities and enjoys running, snowboarding, and trying to teach herself to play guitar in her free time.
Dr. Erin Plummer
Medical Team
Neonatologist
Dr. Erin Plummer specializes in neonatal critical care at Children's Minnesota. She is passionate about caring for infants hospitalized in the NICU and has never ceased to be impressed by the incredible strength and resilience embodied by these small humans. She is a champion for building relationships and improving communication between the health care team and families. She wants to empower families to be strong advocates for themselves and for their children. Dr. Plummer is involved in the education of neonatal fellows, pediatric residents, family practice residents and medical students. Outside of the hospital, she and her husband spend most of their time chasing around their two wild boys.
Rebecca Olson, APRN
Rebecca Olson is a Pediatric Nurse Practitioner with a passion for caring for children with Down syndrome. She works at Children's Minnesota in the Neonatology Department caring for newborns needing hospitalization after birth. She often has the pleasure of meeting a family and their newborn and makes frequent requests for a Jack's Basket. Prior to this role, she worked in the Genomic Medicine division at Children's Minnesota for 12 years and was the lead clinician in the Down Syndrome Clinic. She provided medical evaluations and recommendations for the care of infants, children, and adolescents with Down syndrome. Throughout Rebecca's career, she has had the privilege of providing care to over one thousand children with Down syndrome. Rebecca served on the board from the inception of Jack's Basket until 2019 and currently participates as a member of the Jack's Basket Medical Team. She is invested in changing families' stories by improving clinician communication about Down syndrome. Rebecca lives in Minneapolis with her husband and two daughters.
Dr. Michael Pitt
Dr. Mike Pitt is a Professor of Pediatrics at the University of Minnesota where he is an Associate Residency Program Director, Associate Chair of Faculty Development and Strategic Planning, and the Fellowship Director for hospital medicine. A winner of multiple teaching awards, Dr. Pitt speaks across the country with a primary focus of improving the way medical providers communicate with each other and their patients. He has authored over 100 peer-reviewed manuscripts and textbook chapters in leading medical journals and has developed curricula used at hundreds of universities in more than 20 countries. As an award-winning professional magician, he has performed for Fortune 500 Companies all over the world and has taught over 3,500 pediatricians how to think like a magician at the bedside to improve rapport and increase diagnostic yield. He is also the co-founder and CEO of Q-rounds, a software solution that helps bring doctors, nurses, and families together for hospital rounds.